INDIVIDUALIZED CORPORATE FASHION

Worldwide, workwear fashion is an essential part of lived corporate identity across all industries. There can be no doubt that individually-designed workwear fashion represents the corporate philosophy and principles towards the customer, in addition to increasing brand visibility and strengthening the company's unique team spirit.
Commercial airlines were one of the first industries to consistently incorporate workwear fashion
into their brand strategy. Their employees are dressed in collections which, based on their colours, cut and
accessories immediately identify them as employees of a specific airline. In connection with tickets, the
waiting areas' interior, aircraft design, etc., the employees' workwear fashion fits harmoniously into the
company's overall image.

Thus, workwear fashion is so much more than merely a uniform business look. It is the textile translation of the corporate culture and should always be customised to the specific company. Especially at events that host many companies from a particular industry, recognition of a brand's
value is of particular importance. Thus, CI-compliant clothing, e.g. for a trade fair, should be one of the key essentials for every company, since there's no second chance for a first impression! As Europe's largest fashion service provider in the field of clothing, fabrics and collections, we have been our customers' advisor and supporting business partner for 90 years now. In cooperation with leading partner companies, KATAGprofession.com offers an end-to-end solution for employee clothing that is tailored to the client's needs and preferences.
Our offer covers the full palette, ranging from purchase, right up to a full-service solution. That is because, like in life, there are not only black or white answers but also many shades found in between.

Together with you, we perform a cost analysis, which provides the foundation for creating the optimal solution for you. We consider ourselves to more than merely a supplier. Much rather, we see ourselves as a partner who accompanies you throughout the entire supply chain, at the end of which we create a harmonious, design-oriented and individual collection that mirrors your corporate design.
Consultation

Modern, innovative collections and great expertise in our daily work are the core elements of KATAGprofession.com.. Our experienced product managers are always there for you, from the beginning of the cooperation, right up to the finished collection. Thanks to our unique modular approach, we develop an optimal concept for your workwear fashion. It goes without saying that our customer service remains available to you after delivery. This is how we define true partnership.

Stylish and modern workwear fashion
Individual workwear fashion is your company's textile business card. Convey your corporate values with the first appearance of your employees. It makes no difference whether you already have a precise idea of what your workwear outfit should look like or whether you would prefer to be inspired by our product managers. In cooperation with you, we create an individual solution and take into account special characteristics of your corporate identity, such as form, colour and design while developing your collection.
Benefit from our experienced designers and their expertise gained in the course of decades. The workwear fashion of KATAGprofession.com satisfies the highest design standards and combines functionally with quality. Allow yourself to be inspired by our design examples which we
developed for our customers.

Modular solutions – you decide what you need
You can choose from different modules for your workwear fashion:
– Purchase
– Purchase & logistics
– Purchase & logistics & online portal solution
– Rent & Full Service (weekly cleaning, with pick-up and delivery, workwear replacement, assumption in case of fluctuation)
PRODUCTS

The corporate fashion of KATAGprofession.com covers the entire product range of your workwear fashion needs such as caps, polo shirts, shirts, blouses, T-shirts, jackets, blazers, trousers, belts, skirts, shoes, overalls, and outdoor jackets.

Once you have decided on an individual workwear fashion collection, we will discuss your needs for the perfect corporate workwear outfit. This gives us an understanding of your corporate philosophy as reflected in your corporate appearance. Once this step has been completed, our design team can design your corporate collection. This is then followed by the production of the prototype samples for the final definition of the employee collection. Last, but not least, your desired corporate outfit will be produced and delivered to the location of your choice. Our company has an international network of professional partner companies, who work exclusively in accordance with our high-quality standards.
Dynamic modifications of the workwear outfit during the partnership are possible at any time. In addition to this, our collections can be washed and cleaned by the employees themselves.Dynamic modifications of the workwear outfit during the partnership are possible at any time. In addition to this, our collections can be washed and cleaned by the employees themselves.
SUSTAINABILITY

As Europe's leading workwear fashion company, social and environmental responsibility is a cornerstone when selecting our fabrics and products. We aspire to offer responsibly produced goods at a fair price. A high sense of responsibility in dealing with social and environmental standards is an essential part of our business policy. Compliance with the minimum social standards is an important requirement for a long-term improvement of working conditions in the producing countries. For that reason, we're part of the Business Social Compliance Initiative (amfori BSCI). More than 2,300 companies, importers and manufactures belong to this non-profit organisation. This initiative provides a platform for improving social responsibility in the global value chain. We have a monitoring and qualification system in place to systematically improve the global working conditions and make them more effective.
OUR TEAM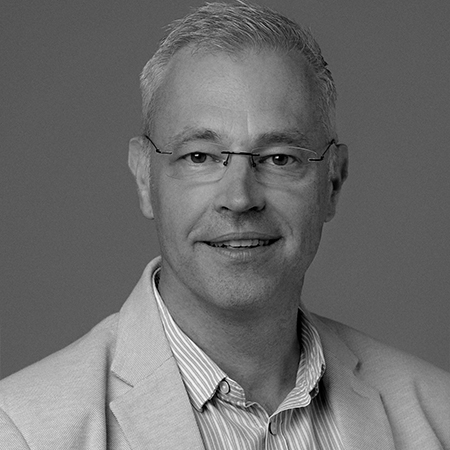 Andreas Hosbach
General Manager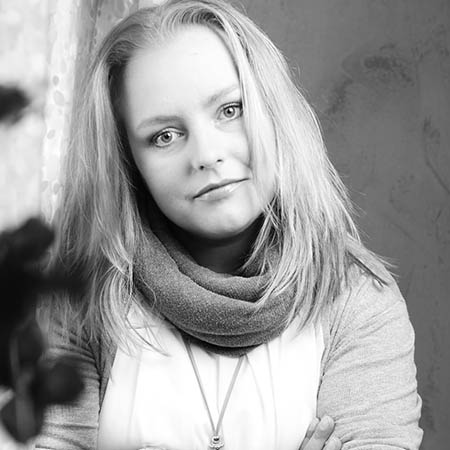 Christina Schwarze
Leader Customer Service Center